Irritating office sayings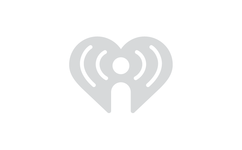 "Thinking outside the box" ... "Giving it 110 percent" ... "Pushing the envelope." According to a new survey, more than 70 percent of us are guilty of using these cringe-worthy office lines … and the other 30 percent of us are annoyed every time we hear them!
Here are the some of the most cringe-worthy phrases used at the office (from a list of 40):
Give 110 percent
Think outside the box
Hammer it out
Heavy lifting
Throw them under the bus
Pushing the envelope
Win-win situation
Blue-sky thinking
Synergy
Low-hanging fruit
Take it to the next level
Barking up the wrong tree
Let's ballpark this
Run this up the flagpole
Back to square one
Paradigm shift
Elephant in the room
Raise the bar
Drill down
Deep dive
Skin in the game
Touch base
Play hardball
Don't reinvent the wheel
Kept in the loop/I'll loop you in
The bottom line
Team player

Bill and Shawn
Want to know more about Bill and Shawn? Get their official bio, social pages & articles on KXXY!