Ham it up with this ice cream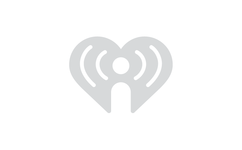 A New Jersey sweets purveyor is banking on the idea that it can get people saying, "I scream, you scream, we all scream for...pork roll ice cream!"
Jake Hunt, the co-owner of Windy Brow Farms in Fredon Township, unveiled the store's latest pig-out item, saying that he believed locals would flock to the treat, which includes the Garden State staple sometimes known as Taylor Ham. Hunt handed out tastes of the porky confection, noting that it also includes notes of French toast and maple syrup, since pure ham might be a little much for some tastes.
The flavor is part of Windy Brow's "Only in Jersey" line, which includes blueberry, sweet corn and -- you guessed it-- beefsteak tomato. (USA Today)

Bill and Shawn
Want to know more about Bill and Shawn? Get their official bio, social pages & articles on KXXY!