Uh your dog just took a leak in the breakroom..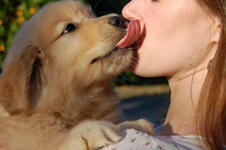 How big a deal is it to take your dog to work with you? Apparently, it's a pretty big deal -- especially to Millennials. A new survey found that 51 percent of Millennial pet owners say they would consider a career change for a pet friendly workplace, and 37 percent of pet owners said they would give up vacation time and work-from-home days if their workplace would become pet-friendly. (Moneyish) getty image

Bill and Shawn
Want to know more about Bill and Shawn? Get their official bio, social pages & articles on KXXY!