Thomas Rhett Reflects On Life With Two Kids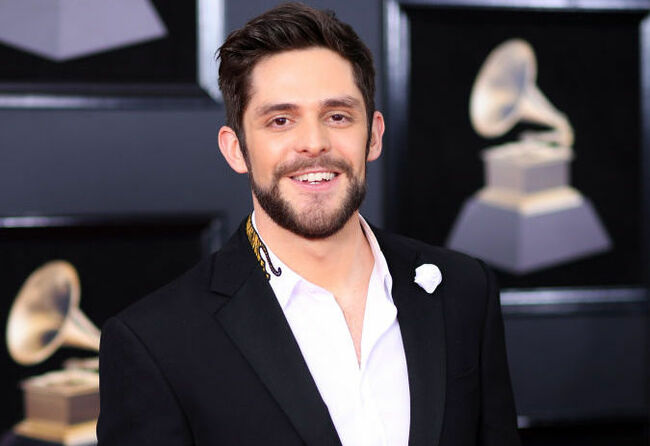 Thomas Rhett has learned a lot in the last few years, thanks to parenthood. The country star and his wife Lauren Akins share two daughters together, 3-year-old Willa Gray and 1-year-old Ada James, and the proud papa recently opened up about how much more resilient kids are than he once had thought.
"I think my perception about kids was way different before I had them," Rhett admitted. "I kind of thought that babies were like glass — if anything happened that they were just gonna just break. And it's crazy; Ada, she falls every four steps and I feel like if I fell that way I'd get up crying, and she's just laughing it off and she keeps walking. People say kids are resilient, and that has never rung more true for us, just getting to see our kids every week being at home, and then getting on the bus and then getting on a plane – they just go along with your life.
"I've never thought that it would be that way but it's been a very nice surprise," he added. "There's just not a dull moment. Our house is chaotic 24/7 in all the best ways."
Rhett is gearing up to release his latest album, Center Point Road, on May 31. While we're not sure if any of the track are about his kids, we do know "Look What God Gave Her" was written about his wife. [Insert heart eye emoji.]
Photo: Getty Images